Our Company
Engaging in international business for the first time is a true crossroads experience for any leader.
Leadership Crossroads' service offerings are based on our
extensive experience in making international business successful
. We can help you achieve strong results if your business activities include any of the following: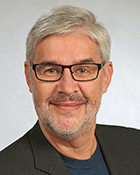 Lothar Katz
Leadership Crossroads'
founder and lead facilitator
Preparing for and conducting international business negotiations
Engaging with international sales, marketing and distribution channels
Operating subsidiaries in other countries
Managing projects with international teams
Employing, managing and leading an international workforce
Offshore outsourcing of manufacturing operations, R&D and/or product development
Offshore sourcing of goods, services and/or intellectual property
Conducting corporate mergers across borders
The goal of our engagement and our commitment to you are simple:
we will help you maximize your global business success
. Take a look at some of our past successes and experiences, and you'll know what makes us confident that we can deliver on our promise:
Our Global Business Experience
We know how to achieve business results that beat the competition. Our personal global experience includes rapidly expanding a fast-growing organization, turning around a business that lost market share, making a money-losing unit profitable through outsourcing, substantially down-sizing a unit, discontinuing a business, changing an organization's culture, and more.
Our record in driving business growth speaks for itself. For instance, we helped a business grow from $55 million to almost $100 million in a single year, including successes in China, Korea, and Japan.
We can help you take your business global. One of our successes was to expand a business unit from $3 million in Europe to $75 million across the Americas, Asia, and Europe, winning thousands of new customers in more than 70 countries. Another example is a direct marketing campaign in Europe that stimulated over 13,000 customer responses.
The results of your international negotiations will get a significant boost from our experience in successfully negotiating and closing deals in countless places all around the world. We are proficient in applying and countering the preferred negotiation techniques and practices in most major countries.
Leadership Development Experience
Several of the managers we have worked with have advanced to successful world-wide business leadership roles at the Director level and above with significant profit&loss responsibility. We have mentored and coached people in many countries, including the US, China, India, Japan, France, Germany, Israel.
We command extensive team building experience in Asia. For example, we helped establish a new development team in China, including leadership coaching, team building, and succession planning. In India, we worked with several workgroups and outsourcing vendors. Smooth cooperation between US and Indian teams has been achieved through dedicated workshops.
In the Americas, Europe and Asia, we have facilitated cross-cultural workshops with participants from numerous countries. Those events were highly valued by attendees and led to much-improved collaboration.
We are experienced and formally qualified to use professional assessment tools assisting in the development of cross-cultural leadership skills, such as the Myers Briggs Type IndicatorTM and the Culture in The WorkplaceTM assessment.